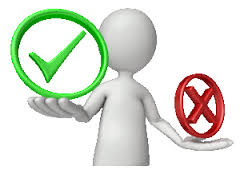 Our honest review policy.
Reviews are instantly published when a customer cancels a service with us. Feel free to write a review if it does not contain: Hate Speech, Off-topic reviews, Personal and confidential information, Spam, Advertising, honest and unbiased. Don't use obscene, profane, or offensive language.
Unpublished reviews: 0
Game Servers - ClanHost Australia
Average rating:
129 reviews
Nov 24, 2023
Great service
Only issues I've had over a number of years of running my Ark cluster has been server updates from Steam locking up. Clanhost support have been great at resolving everything I've asked.
Nov 24, 2023
Great service
Reliably running my Ark cluster for a few years. Great server management interface.
Nov 24, 2023
Great service
Support has been fantastic.
Great server management interface.
Nov 14, 2023
Great Aussie hosting
Good servers
Sep 11, 2023
Great Service
Service and stability is great and easy to setup
Mar 19, 2023
Works okay
Works okay
Jan 21, 2023
good hosting
good hosting server never went down easy to work with
Dec 18, 2022
Closure
Closure
Nov 29, 2022
Don't like reviewing to cancel
Don't like reviewing to cancel
Oct 23, 2022
Would not recommend
Customer service is rude and basically useless. They work off a "Hopefully the customer will work it out" workflow. I rented an Assetto Corsa server and asked a couple of questions regarding the visibility of the server and was given the runaround and told it was online after I had checked multiple times, then magically it appeared and I was told my game wasn't up to date, which it was as I can't play it from Steam if it isn't.
Sep 22, 2022
why am i forced to review in order to cancel?
why am i forced to review in order to cancel?
Aug 28, 2022
pretty good, not bhed.
it is a good yeh?
Aug 21, 2022
Support is good but servers are expensive.
Server support guys are nice and helpful. As soon as they are your message (which can take a while) they fix the issues pretty quick. Servers are a little expensive though.
Aug 13, 2022
Gets the Job Done, Quality not ideal
Interface is quite ugly/non intuitive, not very user friendly.

Support desk is the owner's discord, which does not seem to have a ticketing system short of providing an id.

Login seems to read "Hello, ADFTEAM", which seems to be the owners clan/group, even when logged into my own account.

If you can get past these things, they get the job done, but it's not a premium service.
Jun 20, 2022
Not Performant
The server did not perform as well as I would expect for a $20 price tag.
I will not be using this service in future
Jun 15, 2022
Service works - needs someone slightly technical
Service works as expected, but it was a bit fiddly to setup initially. Luckily one of our team was technically inclined and was able to solve the setup after a few hours. Would love if there was a youtube video on how to setup a particular game like Factorio, but there are forums online to help.
Jun 5, 2022
GREAT
sERVERS ARE FANTASTIC
Apr 17, 2022
Bad Service
barely any controls over the server and things you can do. just LAUNCHES a server without config first. No easy way to close/reset etc If you want to start a new world. Don't offer eco servers and allow no easy controls over them at all? Just stick to normal hosting then.
Mar 9, 2022
Good service quick responds
as the title said. good
Mar 1, 2022
clanhost is unreal
clanhost has been a very enjoyable experience
Feb 21, 2022
Great service
Fast replies and no issues.
Feb 9, 2022
sdadsadasd
adsdsasa
Dec 31, 2021
It is a pretty good server host site to be honest
This was my very first game and very first game i rented a server
and their service are decent . I am no expert with holding a server and so, so I wasnt very familiar with everything
but all the staff are friendly
I am just too new wanting to add on and off some modded and so but it seems very complicated to do so
so i gave up.
Dec 18, 2021
unclear
Too hard for novices
Dec 9, 2021
Server status was always "Maybe" running.
Server status was always "Maybe" running.
Nov 23, 2021
Quakelive server
Super helpful and knowledgeable staff, always quick to respond to queries on discord.
Sep 28, 2021
Great Service
Service was great and ill be back once we find another server game to play.
Sep 14, 2021
Rent Servers
You can rent servers...
Sep 12, 2021
Good server hosting
Good server hosting, didnt have any issues with the server at all
Sep 11, 2021
servers were fine
servers were fine
Sep 8, 2021
DayZ is a survival simulation with zombies
I have been using Clanhost servers for 7 years. They are a cost effective host for gaming servers. Thanks
Aug 27, 2021
Low standards.
I've found ClanHost support team to be unprofessional and the service provided was unable to meet my expectations. My clients (players) advised the server was unable to keep up with other servers, the sim speed reduced within 72 hours to an almost unplayable state. Secondly, ClanHost sells the Space Engineers product with LESS RAM then the developer's minimum requirements - then charge you extra simply to meet the minimum requirements. I found this to be an oddity.
Aug 18, 2021
Great Service, Thank you
Great Service, Thank you
Jul 25, 2021
HTJZNFG
UZTHZTDFH
Jul 20, 2021
Great service, friendly staff..
Great service, friendly staff, they fixed issues we had fast and helped understand the config files better..
Jun 11, 2021
Space Engineers
Space Engineers was glitching out but that was the game not the server.
May 20, 2021
Worth it! Dew it!
Great server hosting, awesome support, above and beyond to solve issues.
May 19, 2021
Great service provider, highly recommend.
We stopped playing the game, back in an update.
May 9, 2021
Quick service and reliable
Quick service and reliable
May 6, 2021
Great Support
When patch corrupted files, support were quick on Discord to resolve the issue by going through the backups to find an uncorrupted file.
Apr 30, 2021
Brilliant stable service, easy to use server conso
Brilliant stable service, easy to use server conso
Apr 12, 2021
Good Service
Fairly easy to setup server hosting even for someone with no idea. Don't like that I had to complete a review just to cancel my subscription though
Apr 11, 2021
Great server, great service
Great server, great service
Apr 11, 2021
Dissapointed. Waste of time and money.
Purchased an Avorion server with the intention of playing that evening with some friends. Hours of reading peoples tickets and solutions to their problems I was still unable to get the unmodified server to boot properly. I submitted a ticket which, when answered eventually discovered the problem. A recent update to Avorion's game changed some code stopping their servers from working. That representitive waived the fee I had paid for the server and said I could check back later and try the server as they would leave it up for the month. Due to the wasted time we decided to go through a different host. A month later I was billed again for a server that didn't work and I never even logged into.
Apr 7, 2021
Great Service
Easy to set up, good prices, and excellent local customer support. Worked very well for our Valheim server.
Apr 7, 2021
Exceptional
Best support staff and excellent communication. Will 100% be using clanhost again in the future.
Apr 4, 2021
Works great
No Issues
Apr 3, 2021
It works
Server works.
Mar 25, 2021
Great Service! 100% recommend.
Our clan would 100% go with clanhost again anytime. If we could give more than a 5 star review we would.
Mar 22, 2021
a very good service i would use again
never had a problem with using the website and making changes to the server
Mar 19, 2021
Cancel server
Cancel Server
Mar 19, 2021
Cancel server
dg
Mar 7, 2021
Good Service works well, no longer needed
Good Service works well, no longer needed
Mar 4, 2021
Good Hosting but Expensive. Support was fine.
I had no tech issues with Clan host. Moving on as i have found another solution.
Feb 25, 2021
Awesome
Easy panel for n00bs such as myself
Feb 8, 2021
Best host ever been with
Simple to use, full access, fast support and lag free servers. By far the best provider so far and I have been through them all. You get what you pay for here definitely worth spending that little bit more.
Feb 5, 2021
Well worth it!
Never had a bad experience with these guys. Highly recommended.
Jan 1, 2021
No access to server
Could not access server. No access to CPanel for server.
The support database did not show any fix.
Dec 27, 2020
Poor communication
Wouldn't recommend due to a complete lack of communication with the customer
Nov 28, 2020
Eco server, clanhost
Everything involved was adequate and not too complicated.
Could do with being a bit more informative and user friendly, but it worked out fine for me in the end and any difficulties were cleared up very quick. Thank you
Nov 21, 2020
Good server
Good server host, no issues encountered, fair pricing.
Nov 13, 2020
Good service
good service, only cancelling because friends and I dont play the game anymore
Nov 10, 2020
Forced to write this
They are scammers.
Sep 28, 2020
Quick easy and cheap
Quick, easy and cheap
Sep 23, 2020
Mod manager unavaila
Mod manager was unavailable, went with a different server provider
Sep 13, 2020
No longer need
No longer need the service
Sep 4, 2020
Awesome
amazing service and great price
Sep 2, 2020
daniel
great server
Aug 21, 2020
Reasonable service
Overall, quite reasonable. The server seemed to utilise more RAM when hosted by ClanHost than when hosted locally (using EcoServer.exe) but it was not too bad. Running on standard priority CPU with only 3GB of RAM made things interesting, but overall, server was mostly stable!
Jul 31, 2020
Great support
Fast communication and resolution of issues that I experienced after server was initially provisioned. Would use again as a service to host a game server.
Jul 29, 2020
Fun while lasted
It was easy and straightforward
Jul 19, 2020
my Review
customer service was pretty good! only downside takes too long between loading server and restarting and a poor interface.
Jul 8, 2020
Worked well
it was good
Jul 6, 2020
Good service
Good customer support and service
Jun 29, 2020
Did what it should
Did what it should seamlessly
Jun 29, 2020
Not worth it
Don't Purchase basically no panels... not worth it
Jun 15, 2020
good server host
good server host
Jun 13, 2020
Good staff
Good service. Great Staff.
Jun 8, 2020
bought but didnt use
bought but didnt use
Jun 4, 2020
Cancellation
d
Jun 1, 2020
Awesome site
Great service and prompt customer service.
May 23, 2020
its really good
very good
May 20, 2020
Great server
great servers never let u down
May 17, 2020
ALright
NOt bhed
May 16, 2020
Great!
Great server hosting service. didnt lag and was upto my expectations
May 6, 2020
Cancellation
Excellent service. I have two servers through Clan Host but my group no longer plays on the 7 days to die server (i.e. playing a new game). I am still with Clan Host for my other game.
May 1, 2020
Easy to use.
Great value for money. Easy to use. Set up a Don't Starve Together server, with mods and a custom world map. No issues.
Apr 30, 2020
easy eco hosting
no problems, it all worked as expected. no need for support, so not sure about the quality.
Apr 25, 2020
Avorion Server
Great sever to ry palying with friends.
Apr 12, 2020
great servers
great service will use again
Apr 11, 2020
Good Service
Replied to tickets in a timely manner and were polite and helpful.
Apr 10, 2020
Different provider
Went with a different provider for Ark server. This one never did boot up.
Apr 8, 2020
Lag fest
Great system, but the game frequently has lag spikes. Was ridiculous
Apr 7, 2020
very good
very good
Apr 4, 2020
Great
Very reliable servers!
Mar 21, 2020
No issues
Servers worked fine and easy to use
Mar 18, 2020
factorio server
10/10
Mar 17, 2020
Service
Good service, stableservers
Mar 4, 2020
Easy to use server
Server were easy to use, never had a problem getting a terraria server up with my own world I was previously hosting on my computer.
Feb 11, 2020
Factorio Server
.
Feb 8, 2020
Great
Great service
Jan 30, 2020
Great website
The server worked great and they provide adequate support for different game types.
Jan 30, 2020
Awesome hosting
Server was setup instantly and run without any issue!
Jan 27, 2020
Good service
Minimal lag, dropped one star due to a mandatory review to cancel service
Jan 22, 2020
Good service
Good service, no issues.
Jan 15, 2020
Well worth It
Clanhost is the best gaming server provider by far for the Australian Market. Easy to use UI and ability to FULLY manage your own server how you please.
Nov 11, 2019
Great service
Easy setup, reliable and low cost. Would recommend
Nov 9, 2019
Excellent Service
I have had no problems since opening this server. It has always been running, easy to set-up and if I had any questions I always recieved a quick reply with the help needed.
We are taking a break from our server, the only reason we are cancelling, and will be back in the future.
Oct 3, 2019
great service
Always available for help and to chat, any problems were always resolved.
Sep 22, 2019
Excellent Servers
Excellent Servers
Jul 20, 2019
Had fun
It was a good quality server while we played
Jul 19, 2019
Great Service
Everything was a good experience, no issues when changing features or specs.
Jul 18, 2019
Good Service
Servers run well. Prompt replies to tickets. The Mod Manager for Conan Exiles doesn't work though, you have to install server mods manually.
Apr 24, 2019
Great service!
Great service as usual, will continue to come back and rent my streaming servers only from Clanhost!
Mar 30, 2019
Quick easy service
Great quick easy service to set up, slight lag in factory though
Mar 28, 2019
Fantastic service
Fantastic service
Mar 17, 2019
Isle Server
Great help from staff
Mar 17, 2019
Good Service
Good Service