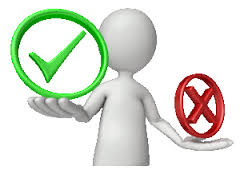 Our honest review policy.
Reviews are instantly published when a customer cancels a service with us. Feel free to write a review if it does not contain: Hate Speech, Off-topic reviews, Personal and confidential information, Spam, Advertising, honest and unbiased. Don't use obscene, profane, or offensive language.
Unpublished reviews: 0
Game Servers - ClanHost Australia
Average rating:
229 reviews
Dec 9, 2021
Server status was always "Maybe" running.
Server status was always "Maybe" running.
Nov 23, 2021
Quakelive server
Super helpful and knowledgeable staff, always quick to respond to queries on discord.
Sep 28, 2021
Great Service
Service was great and ill be back once we find another server game to play.
Sep 14, 2021
Rent Servers
You can rent servers...
Sep 12, 2021
Good server hosting
Good server hosting, didnt have any issues with the server at all
Sep 11, 2021
servers were fine
servers were fine
Sep 8, 2021
DayZ is a survival simulation with zombies
I have been using Clanhost servers for 7 years. They are a cost effective host for gaming servers. Thanks
Aug 27, 2021
Low standards.
I've found ClanHost support team to be unprofessional and the service provided was unable to meet my expectations. My clients (players) advised the server was unable to keep up with other servers, the sim speed reduced within 72 hours to an almost unplayable state. Secondly, ClanHost sells the Space Engineers product with LESS RAM then the developer's minimum requirements - then charge you extra simply to meet the minimum requirements. I found this to be an oddity.
Aug 18, 2021
Great Service, Thank you
Great Service, Thank you
Jul 25, 2021
HTJZNFG
UZTHZTDFH
Jul 20, 2021
Great service, friendly staff..
Great service, friendly staff, they fixed issues we had fast and helped understand the config files better..
Jun 11, 2021
Space Engineers
Space Engineers was glitching out but that was the game not the server.
May 20, 2021
Worth it! Dew it!
Great server hosting, awesome support, above and beyond to solve issues.
May 19, 2021
Great service provider, highly recommend.
We stopped playing the game, back in an update.
May 9, 2021
Quick service and reliable
Quick service and reliable
May 6, 2021
Great Support
When patch corrupted files, support were quick on Discord to resolve the issue by going through the backups to find an uncorrupted file.
Apr 30, 2021
Brilliant stable service, easy to use server conso
Brilliant stable service, easy to use server conso
Apr 12, 2021
Good Service
Fairly easy to setup server hosting even for someone with no idea. Don't like that I had to complete a review just to cancel my subscription though
Apr 11, 2021
Great server, great service
Great server, great service
Apr 11, 2021
Dissapointed. Waste of time and money.
Purchased an Avorion server with the intention of playing that evening with some friends. Hours of reading peoples tickets and solutions to their problems I was still unable to get the unmodified server to boot properly. I submitted a ticket which, when answered eventually discovered the problem. A recent update to Avorion's game changed some code stopping their servers from working. That representitive waived the fee I had paid for the server and said I could check back later and try the server as they would leave it up for the month. Due to the wasted time we decided to go through a different host. A month later I was billed again for a server that didn't work and I never even logged into.
Sorry you had a bad experience, sometimes internet of things dont go as planned. We wore able to resolve the issue half a hour after your first ticket and waved the monthly fee for you because of the issue. So more accurately 30mins down time and no waste of money just free month of hosting.
Apr 7, 2021
Great Service
Easy to set up, good prices, and excellent local customer support. Worked very well for our Valheim server.
Apr 7, 2021
Exceptional
Best support staff and excellent communication. Will 100% be using clanhost again in the future.
Apr 4, 2021
Works great
No Issues
Apr 3, 2021
It works
Server works.
Mar 25, 2021
Great Service! 100% recommend.
Our clan would 100% go with clanhost again anytime. If we could give more than a 5 star review we would.
Mar 22, 2021
a very good service i would use again
never had a problem with using the website and making changes to the server
Mar 19, 2021
Cancel server
Cancel Server
Mar 7, 2021
Good Service works well, no longer needed
Good Service works well, no longer needed
Mar 4, 2021
Good Hosting but Expensive. Support was fine.
I had no tech issues with Clan host. Moving on as i have found another solution.
Feb 25, 2021
Awesome
Easy panel for n00bs such as myself
Feb 11, 2021
Best host ever been with
Simple to use, full access, fast support and lag free servers. By far the best provider so far and I have been through them all. You get what you pay for here definitely worth spending that little bit more.
Feb 5, 2021
Well worth it!
Never had a bad experience with these guys. Highly recommended.
Jan 1, 2021
No access to server
Could not access server. No access to CPanel for server.
The support database did not show any fix.
Dec 27, 2020
Poor communication
Wouldn't recommend due to a complete lack of communication with the customer
Sorry you have a issue with poor communication. Seems to be a two way thing. We have had no communication from you via Discord / Email / Support Ticket or even phone. A pretty unfair review, published anyway.
Dec 18, 2020
Excellent service, web hosting and design
Excellent customer service, very happy with my web hosting and web design. Highly recommend!
Nov 28, 2020
Eco server, clanhost
Everything involved was adequate and not too complicated.
Could do with being a bit more informative and user friendly, but it worked out fine for me in the end and any difficulties were cleared up very quick. Thank you
Nov 21, 2020
Good server
Good server host, no issues encountered, fair pricing.
Nov 13, 2020
Good service
good service, only cancelling because friends and I dont play the game anymore
Nov 11, 2020
Forced to write this
They are scammers.
That's not very friendly. I am pretty sure you are joking no one gets scammed for a whole 6 months lol. Great customer A++++
Sep 28, 2020
Quick easy and cheap
Quick, easy and cheap
Sep 23, 2020
Mod manager unavaila
Mod manager was unavailable, went with a different server provider
Sep 13, 2020
No longer need
No longer need the service
Sep 4, 2020
Awesome
amazing service and great price
Sep 2, 2020
Servers that crash
Servers that crash twice or more a day that I'm paying 85 dollars for and a sales team that doesn't answer a week old ticket.
Sorry you had a bad experience. Unfortunately the game has become very heavy on ram also depending on the settings. The server is shutting down because of the memory usage being exceeded not exactly crashing. We only have a limited amount of dedicated memory (NOT paged memory) Hence why our servers are better quality then the others.
Sep 2, 2020
daniel
great server
Aug 21, 2020
Reasonable service
Overall, quite reasonable. The server seemed to utilise more RAM when hosted by ClanHost than when hosted locally (using EcoServer.exe) but it was not too bad. Running on standard priority CPU with only 3GB of RAM made things interesting, but overall, server was mostly stable!
Jul 31, 2020
Great support
Fast communication and resolution of issues that I experienced after server was initially provisioned. Would use again as a service to host a game server.
Jul 29, 2020
Fun while lasted
It was easy and straightforward
Jul 19, 2020
my Review
customer service was pretty good! only downside takes too long between loading server and restarting and a poor interface.
Jul 8, 2020
Worked well
it was good
Jul 7, 2020
hmm
Couldn't get the server running with mods. Spent hours on it.
Good service if you dont need support for mods or dont want to play with mods.
Sorry to hear you could not get the server running. We are here to help, and had no contact. 🙁
Jul 6, 2020
Good service
Good customer support and service
Jul 6, 2020
hi
its good but i found somthing else
Jun 29, 2020
Did what it should
Did what it should seamlessly
Jun 29, 2020
Not worth it
Don't Purchase basically no panels... not worth it
Hi Jordan,Sorry you had a bad experience with your hosting. We do not have a web bace RCON tool but will look into providing that as feature.
Jun 15, 2020
good server host
good server host
Jun 13, 2020
Good staff
Good service. Great Staff.
Jun 8, 2020
bought but didnt use
bought but didnt use
Jun 4, 2020
Cancellation
d
Jun 1, 2020
Awesome site
Great service and prompt customer service.
May 23, 2020
its really good
very good
May 20, 2020
Great server
great servers never let u down
May 17, 2020
ALright
NOt bhed
May 16, 2020
Great!
Great server hosting service. didnt lag and was upto my expectations
May 6, 2020
Cancellation
Excellent service. I have two servers through Clan Host but my group no longer plays on the 7 days to die server (i.e. playing a new game). I am still with Clan Host for my other game.
May 1, 2020
Easy to use.
Great value for money. Easy to use. Set up a Don't Starve Together server, with mods and a custom world map. No issues.
Apr 30, 2020
easy eco hosting
no problems, it all worked as expected. no need for support, so not sure about the quality.
Apr 27, 2020
good
it was good
Apr 25, 2020
Avorion Server
Great sever to ry palying with friends.
Apr 25, 2020
Avorion Server
Great sever to ry palying with friends.
Apr 12, 2020
great servers
great service will use again
Apr 11, 2020
Good Service
Replied to tickets in a timely manner and were polite and helpful.
Apr 10, 2020
Different provider
Went with a different provider for Ark server. This one never did boot up.
Apr 8, 2020
Lag fest
Great system, but the game frequently has lag spikes. Was ridiculous
Apr 7, 2020
very good
very good
Apr 4, 2020
Great
Very reliable servers!
Mar 21, 2020
No issues
Servers worked fine and easy to use
Mar 21, 2020
Servers worked fine and easy to use
Mar 21, 2020
Servers+worked+fine+and+easy+to+use
Mar 18, 2020
factorio server
10/10
Mar 17, 2020
Service
Good service, stableservers
Mar 4, 2020
Easy to use server
Server were easy to use, never had a problem getting a terraria server up with my own world I was previously hosting on my computer.
Feb 11, 2020
Factorio Server
.
Feb 8, 2020
Great
Great service
Jan 30, 2020
Great website
The server worked great and they provide adequate support for different game types.
Jan 30, 2020
Awesome hosting
Server was setup instantly and run without any issue!
Jan 28, 2020
Good service
Minimal lag, dropped one star due to a mandatory review to cancel service
Jan 26, 2020
Good
Server was good, you need 2 gb for ram for eco
Thank you for you're review. We have now changed our default ram value to 2G without any extra cost.
Jan 15, 2020
Good service
Good service, no issues.
Jan 8, 2020
Well worth It
Clanhost is the best gaming server provider by far for the Australian Market. Easy to use UI and ability to FULLY manage your own server how you please.
Nov 11, 2019
Great service
Easy setup, reliable and low cost. Would recommend
Nov 9, 2019
Excellent Service
I have had no problems since opening this server. It has always been running, easy to set-up and if I had any questions I always recieved a quick reply with the help needed.
We are taking a break from our server, the only reason we are cancelling, and will be back in the future.
Oct 3, 2019
great service
Always available for help and to chat, any problems were always resolved.
Sep 22, 2019
clanhost servers
the servers are alright but i think im going to have to cancel due to no players and no more reason for me to keep going
Sep 22, 2019
Excellent Servers
Excellent Servers
Sep 10, 2019
awesome hoster
awesome client
Jul 20, 2019
Had fun
It was a good quality server while we played
Jul 19, 2019
Great Service
Everything was a good experience, no issues when changing features or specs.
Jul 18, 2019
Good Service
Servers run well. Prompt replies to tickets. The Mod Manager for Conan Exiles doesn't work though, you have to install server mods manually.
Jul 10, 2019
Great
Everything worked great
Jun 25, 2019
Good overall
Good
Jun 10, 2019
decent for the money
The server interface isn't very user friendly and I found the Support/FAQ section to be poorly laid out. The Discord admins aren't very responsive or knowledgeable on the ins and outs of the servers, either, which is disappointing.

However for the cheap price it was a decent service once figured out.
May 29, 2019
Fast Service
The services that clanhost offer are fast and reliable. Highly recommended.
Apr 24, 2019
Great service!
Great service as usual, will continue to come back and rent my streaming servers only from Clanhost!
Mar 30, 2019
Quick easy service
Great quick easy service to set up, slight lag in factory though
Mar 28, 2019
Fantastic service
Fantastic service
Mar 18, 2019
Good Service
Good Service
Mar 18, 2019
Isle Server
Great help from staff
Mar 16, 2019
Great service
Great customer service and uptime
Mar 10, 2019
Yea
This was good, quality server and all that. No body plays it tho so im cancelling it.
Mar 1, 2019
May not work for you
I have had some ongoing issues with the browser interface, which means I must look elsewhere for hosting solutions.
Sorry to hear you had issues. We are not aware of issues with the browser. You may want to try a different browser. We have no control over the games built in web server.
Feb 5, 2019
good server
Very happy
Feb 3, 2019
ARMA 3
Clanhost runs high quality servers, thanks!
Feb 1, 2019
No more then 4G Ram
I wouldn't recommend ECO game server from this provider as you will need 4gig minimum for BASIC server, once you start building big items/have a few players on you will experience alot of crash's an thats not including that there is a bigger update to the game coming that would make the experience worse dont waste your time find another company.
Sorry we did not know anyone required more than 4Gb, as all our customers run between from 2Gb to 3GbThe crashes are cause by the 4Gb ram limit which you purchased. We have added more options then 4Gb max.When the update comes we will adjust to the memory usage then.
Jan 23, 2019
Great service
Great service and easy to use fast help
Jan 15, 2019
Great service, quick
A great service that enabled me and some friends to really get into some games
Jan 14, 2019
Cancellation
Great site, but no longer enjoy the game.
Jan 14, 2019
Sam
Good service, stable servers, good speeds.
Jan 12, 2019
Good experience
Helpful support and good user interface.
Dec 26, 2018
😀
great server great host!
Dec 22, 2018
Seamless
Self Service and Automated. Was great, minimal waiting.
Dec 7, 2018
Works smoothly
Fast setup, easy controls. Worked smoothly during its entire use.
Dec 7, 2018
Good service
Reliable hosting
Nov 30, 2018
too many servers
Nov 30, 2018
Factorio Server
Worked everytime with minimal latency
Nov 11, 2018
Solid service
Great ping, stable, reasonably priced.
Nov 2, 2018
Excellent Service
Best Australian Server host i have ever dealt with
Oct 23, 2018
Best Server Company
I use Clanhost for all of my game servers. I have used them for short term rental and long term rental and have found them to be great to work with no matter what
Oct 16, 2018
Great Servers
Great customer service and very prompt assistance when required. Stable servers as well
Sep 6, 2018
Not too bad
Our server worked fine, if you join the Discord service was fast but we had on going Mod issues, and found that I didn't have the time to stay on top of this.
Sep 6, 2018
excellent service
Excellent service and support/advice
Aug 25, 2018
Clanhost Factorio
We wanted to set up a Factorio server and found Clanhost. They were extremely helpful, even setting up custom servers for us late into Friday night. Can't compliment them enough - it was extremely painless and flexible. Thanks guys!
Aug 22, 2018
Cancellation
Good hosting
Aug 8, 2018
Cost too high
$20/month is up there in server costs. I would like to see lower cost options for smaller servers
Aug 4, 2018
.
Too costly to pay for server and then have to upgrade to more ram etc. 4g is just not enough as standard. my server was constantly leaking memory and restarting.
Jul 28, 2018
Good experience
Server was up in seconds after my purchase, didn't have any problems throughout the rental period.
Jul 26, 2018
clanhost
great service, easy to work with
Jul 24, 2018
Best Aussie Server
Very good if youre an aussie and wanting to get a low ping server
Jul 23, 2018
Temp Break from ark
Server was excellent but i am having a break from ark for now, so i will be pausing my payment of the server until i am playing ark again which at this point will be when the next expansion is out so november
Jul 8, 2018
Ark Server
Never had an issue.
Jun 21, 2018
Awesome
Clanhost has been amazing through my time running servers for both Ark Survival Evolved and 7 Days to Die.
Jun 16, 2018
Great Service!
Competitive Prices. Fast Setup. Easy to use. Would recommend!
Jun 7, 2018
Good service
Very good hosting service and not expensive - would recommend.
Apr 12, 2018
Very good server just not enough player base at the moment
Dec 25, 2017
Great
Running and Ark server and its been good.
Nov 30, 2017
Very good service
Very happy with this service will keep using them.
Nov 30, 2017
All good so far
I am a small business customer, not a clan. Have been with clanhost for a few months now and all seems to be going well. Support, when needed, has responded in a timely manner and have kept me informed as to status of my ticket.
Nov 30, 2017
Great
Just signed up and help has been fantastic.
Oct 31, 2017
Good.
Been using their service for over six months, highly rated. Only reason I'm not giving them 5 stars is because they keep pestering me to write a 5 star review for them.
Sep 24, 2017
Stable server
Server seems stable. Which is good. Customer Service leaves a lot to be desired. This company leaves you to do it yourself. Telling you to check the forums. There is a LOT of room for improvement. Especially customer service skills.



Also things like notifying of shut down before updating, knowledge base pages being up to date, a proper discord channel that is manned by support staff, and services advertised like webmod being available
Sep 24, 2017
Works as advertised.
Very fast setup and all working ok. Console is easy to navigate. Good price too.
Aug 21, 2017
Awesome
great host awesome price and the server is up in 10 mins you cant get any better then that thanks clanhost 🙂
Jul 11, 2017
Great Server - Great Service
Have to say the price is better than most AUS servers around, the service is fantastic no issues and the response from Clanhost is fast to the point and helpful beyond what is expected.
Jul 2, 2017
Good service
Super easy setup, no problems ongoing 2 weeks later. Very happy!
May 20, 2017
Service wow
quick efficient setup, but the support and service after that has been amazing
May 19, 2017
great service
much better then any other server hosting i have used, instant setup and can do everything yourself! Also quick to help with their 24/7 online chat.
Apr 28, 2017
Great Ark Survival Evolved Server Host
Switched to Clan*Host after server faults and continual problems with the previous supplier. Have had excellent support and service and have since taken on a second Ark Survival Evolved server.
Mar 10, 2017
Good job
Great host. Help is not far away when needed.
Mar 10, 2017
Great service
Great customer service!
Feb 12, 2017
had to
needs improving with a back door mod option
Jan 28, 2017
Top quality server for my needs.
Top quality server for my needs, Great customer service. With very friendly staff.
Scarsbane of the Fury Group
Jan 28, 2017
Recommended without hesitation.
After reading numerous horror stories of bad experiences with various game server hosts, I did some research before choosing ClanHost. ClanHost has delivered above my expectations, they have been easy to work with, and the support, though not often required, has been first class. Recommended without hesitation.
Steve 'Quasi' Hoppitt, Online Racing Australia
Jan 28, 2017
I couldn't be happier
I couldn't be happier with the consistently lag-free quality hosting I can provide racers on my ClanHost server. I also appreciate the extras, like remote panel, and personal service provided. Clanhost provide such top level services and support that after a year of running my own servers I returned because they really are the best option overall. - Steve 'Quasi' Hoppitt, Founder/Site Admin of Online Racing Australia
Jan 28, 2017
reliable hosting service
We searched endlessly for a good reliable hosting service for our gaming clans Teamspeak setup. We found a few, but always too pricy, plagued by downtime and hidden cost. Then we found Clanhost and all our problems were quickly and expertly dealt with. We now have a solid, lag-free Teamspeak server, backed up with friendly and prompt service. The best part? The generous pricing structure. Thank you Clanhost, not only have you saved us money, you have allowed us to concentrate on what we do best; frag!
Jan 28, 2017
Reliable web hosting service
Clanhost has for some time provided a reliable web hosting service for our company, and we recently asked them to complete outstanding works on the development of our new website. There were a lot unresolved tasks to complete, but Clanhost was able to accomplish a great result for us in a short time frame, and at a reasonable price. Clanhost provided excellent customer service, they were always available when we needed them and fixed all the components of the site that were not working effectively. Their work ethic and dedication to customer satisfaction is second to none. Thanks for a job well done.
Jan 26, 2017
Arma 3 server
Our group threw in to get a arma 3 exile server. Was sold a server that couldn't have exile on it. We tried for a refund as they didn't seem to care about helping us. Paypal went in their favour and clanhost closed our server. So $45 down and no server. We had it for 2 days while we waited for a reply. Piss poor business ethics.
This review is misleading with false accusations. However published anyway.
Jan 19, 2017
I love Life is Feudal your own
I love Life is Feudal your own; I have played it since day one on Steam; been on other servers without much joy; so far so good; we, my partner and I said lets start our own Server; went with a US Company; No name No pack drill; Bunch of Tossers; Then we found ClanHost; paid the bucks, pay pal, and bamm download started straight away and you don't have to be a Rocket one of them to set up the control panel; Guys they sold me OH so Simple to use. clanhost for me
Jun 30, 2016
ClanHost has built
ClanHost has built, hosted and maintained two websites for me for 5 or 6 years. The building of the websites has been eye catching and innovative. If I have any problems, I can bring them to their attention and they are dealt with immediately. Hosting costs are very economical. A great business to deal with!!!
Jun 26, 2016
absolute rubbish....
absolute rubbish....
rude and no help at all.
they don't, or cant answers questions and tell you to go and google information instead.
don't waste your money
Sorry we do not setup customer modifications.
Jun 26, 2016
Switched to these guys
Switched to these guys from Vilayer after their support department went link dead.. (along with my server) for 3 days.. Clanhosts support was pretty quick to respond, and server was provisioned and online within 30 minutes of signing up.

Good work
Mar 24, 2016
These guys are awesome
These guys are awesome, very happy with their excellent levels of service and quick response time. Highly recommended!
Jan 29, 2016
Great service
Great service and fantastic techs that are available almost instantly! 10/10
Reilly IlikeWafflez Spillman
Dec 3, 2015
Unturned server
Unturned server was instantly set up and website has some of the best support, thanks guys.
Nov 15, 2015
Definitely the place to go
Definitely the place to go if you want an oceanic server. Had a space engineers server with them for a couple months and had no issues whatsoever. Very quick support too if I needed help adding in mods and what not to my server. 10/10
Oct 21, 2015
Great service
Great service, great products. Best host I've been with in quite some time!